Common Read 2022
About the Common Read
The purpose of the Common Read program is to build community among students, faculty, staff, and the community, helping us get to know one another and connect to the University's mission and core values.
All first-year students read the book as part of their courses, and all members of the USJ community are invited to read along. Students, faculty, staff, alumni, and community members are invited to attend events that help us dig deeper into the topics and themes of the chosen book.
New events will be added during the Fall semester. Bookmark this page for details!
#USJREADS
Get your bookmark ready!
Common Read 2022:
Sitting Pretty: The View from My Ordinary Resilient Disabled Body
By Rebekah Taussig
Follow Rebekah on Social Media!
---
The Culture of Disability
W. Thomas Smith, Pharm.D., J.D., Professor and Dean of Pharmacy and Graduate Life Sciences, Manchester University (IN)
Tuesday, Sept. 27, 3:30-4:30 p.m.
In-person Lourdes 105 or Remote via Microsoft Teams
Click here to register
This session will provide attendees an understanding of "disability," including the prevalence of disability in the United States, the distinct models of how society views disabilities, and a brief overview of some of the federal laws that protect the rights of disabled individuals. It will also include a discussion of the impact of disability upon access to medical care, including pharmaceutical care, and highlight the types of barriers to such access and what healthcare professionals may do to mitigate those barriers.
Shared Ability: Inclusive Dance Workshop
Thursday, Oct. 13, 1-2:30 p.m.
Hoffman Auditorium
Click here to register
Shared Ability is an inclusive dance workshop for all ages and abilities, created by Bradley Roth, Founder and Artistic Director of Dancing Day, Inc. Through this workshop students will do a "body parts" warm-up in a whole group circle, first sitting and then in chairs or standing, both solo and with a partner. We will then form small groups to experiment with choreography around a particular theme, such as "high/low," "forming and passing under bridges," or "the sun and her planets." Participants will have an opportunity to share their explorations to the audience.
"Shared Ability" dance refers to dance classes and performances inclusive of children, teens, and adults with physical, mental, and behavioral disabilities. The "shared" is a reference to the "two-way" or "bilateral" nature of the talents and gifts dancers with and without disabilities offer each other in the process of developing and performing choreography, and in dancing with one another without specific choreographic goals: just plain dancing for enjoyment and exhilaration and expression.
Defining and Refining Disability in Healthcare
Thursday, Oct. 20, 10-11 a.m.
McDonough 213
Click here to register
This presentation will explore common definitions of disability, why understanding disability is important in healthcare, and how to refine our understanding of disability in healthcare. Using the book Sitting Pretty: The View from my Ordinary Resilient Disabled Body by Rebekah Taussig as a guide, we will explore the concepts of disability, ableism, and accessibility in healthcare and healthcare education.
Speaker: Jeslyn Dinowitz received a Bachelor of Science in Biological Sciences from the University of Connecticut in 2019 and a Bachelor of Science in Nursing in August 2021 from the University of Saint Joseph. She is a current student in the Doctor of Nursing Practice Program at the University of Saint Joseph since January 2022.
---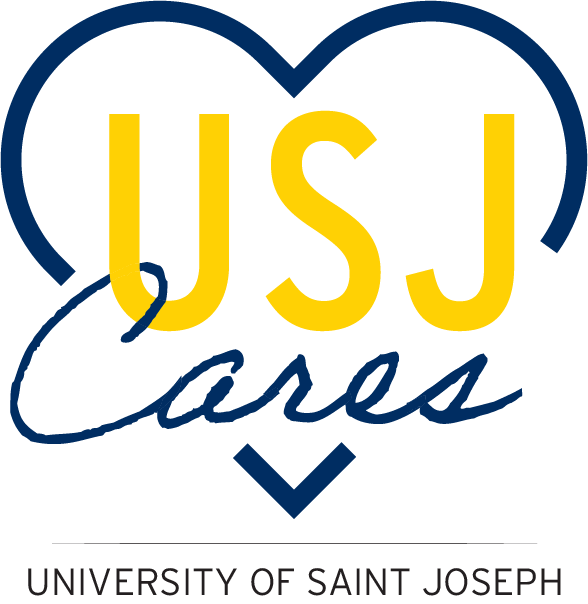 *Common Read events count for USJ Cares and Residential Life Priority Points. Be sure to sign in at events to receive credit for attendance!
---
Questions?
Contact Kaitlin Walsh or Christina Flood, Common Read Committee Co-Chairs.
The Fall 2022 Common Read Program is supported in part by the NEH Humanities and Arts Fund at the University of Saint Joseph.