Teaching & Learning Center
Teaching & Learning Center
Guided by evidence and best practice in the scholarship of teaching and learning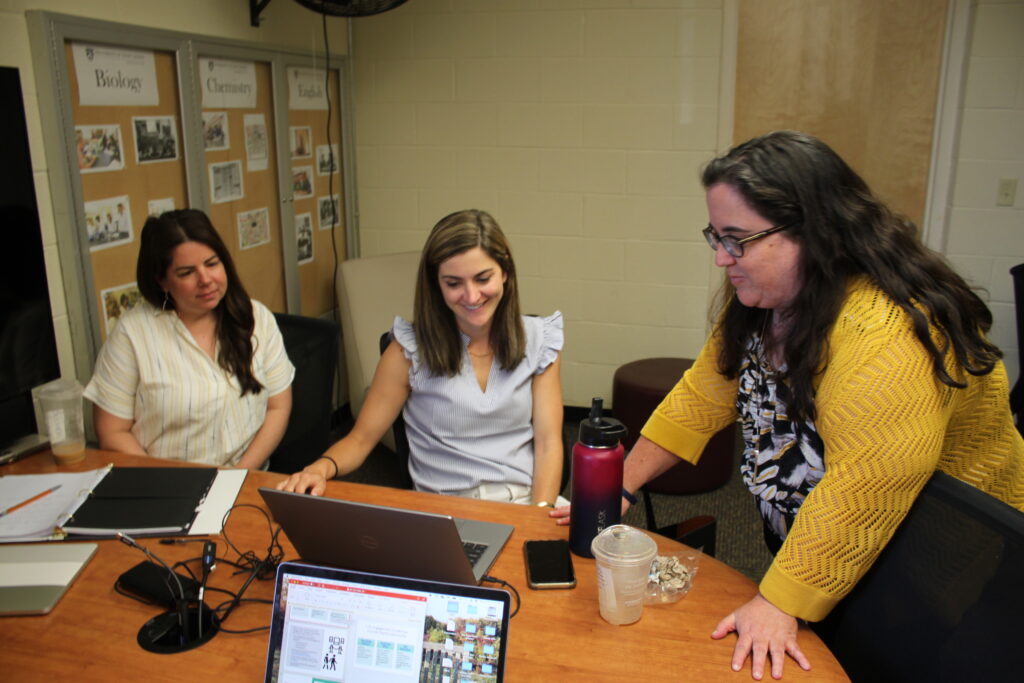 The Teaching & Learning Center at the University of Saint Joseph supports faculty and enhances their ability to provide a value-centered education that prepares students as global citizens, lifelong learners, critical thinkers, and informed decision-makers.
The Teaching & Learning Center fosters a vibrant academic community that values teaching and learning at the University of Saint Joseph.
Faculty, Would You Like To…
Understand what current research tells us about today's students and about how best to support meaningful and lasting student learning?
Try an innovative approach in a course you teach?
Redesign a course to encourage deeper student engagement with the material?
Learn to use technologies that facilitate or enhance student learning?
Discover mid-semester how students are experiencing your class??and follow up with adjustments?
Exchange ideas about effective teaching with other instructors?
Then the Teaching & Learning Center is the place to visit.
The Teaching & Learning Center offers consultations, faculty development seminars, tutorials, and documentation to assist faculty with all areas of pedagogy and educational technology. The TLC collaborates with faculty to identify needs and evaluate tools and techniques for effective teaching and scholarship. Faculty can use the TLC as a meeting or collaboration space, and can check out technology tools and reading materials on technology and pedagogy.
---
Visit Us
Come and visit us on campus, Teaching and Learning Center on the first floor of the Pope Pius XII Library, or call Kaitlin Walsh, Ph.D., Assistant Dean, at 860.231.5852 for a consultation.
---
Upcoming Events