Pharmacy News
See what's new with USJ Pharmacy!
Above National Average Pass Rate 2022
For the 2022 graduation year, USJ's pharmacy graduates are above the national average and have the best pass rate in Connecticut for first-time test takers of the North American Pharmacist Licensure Examination® (NAPLEX) exam.
---
Fall 2022
USJ Doctor of Pharmacy program at the West Hartford campus!
The move has allowed for enhanced collaboration among schools and departments, increased use of available facilities, optimal use of our resources and a greater engagement between the Pharmacy program and the rest of the University community.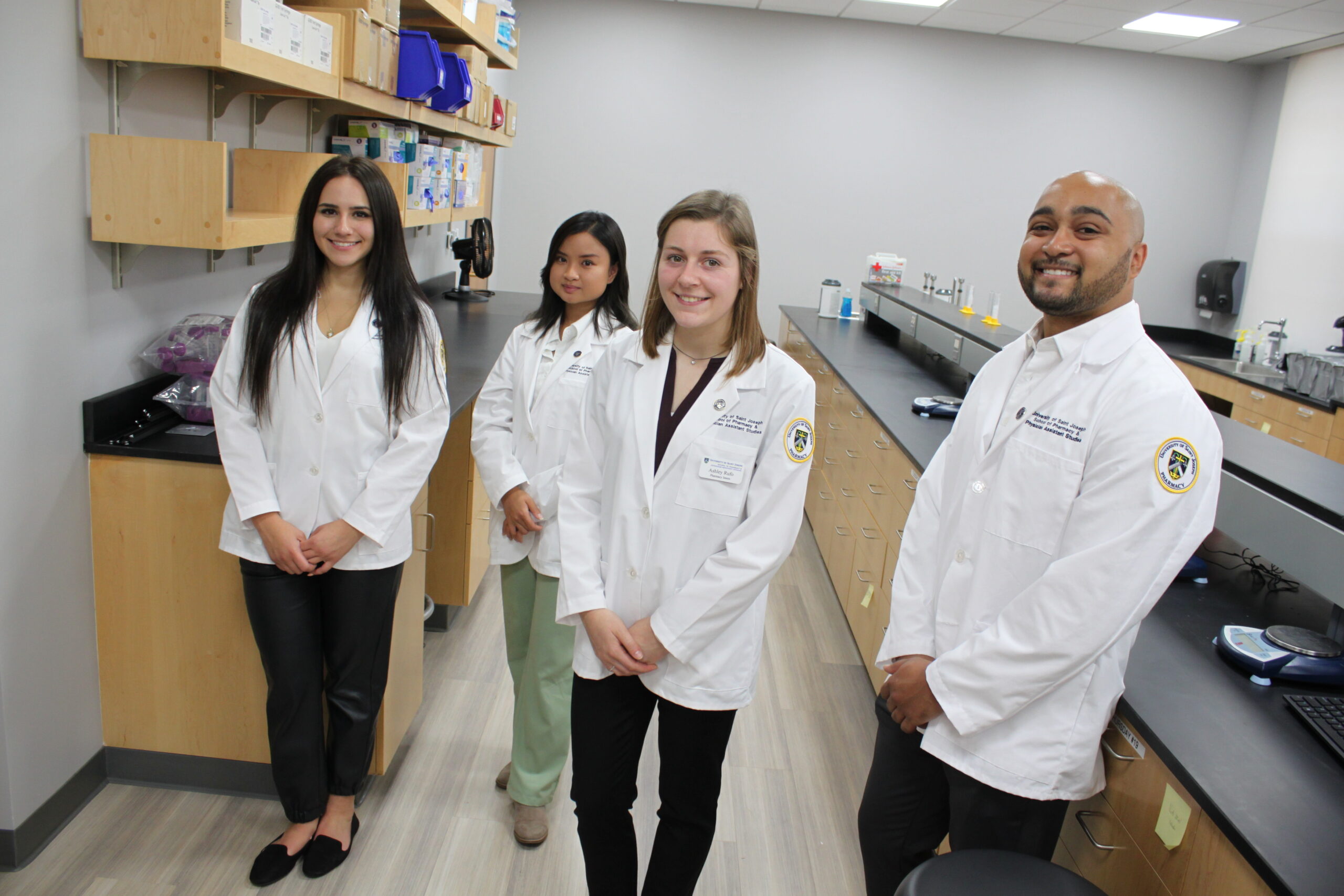 New Spaces
---
USJ has invested approximately $4 million in renovations of spaces on campus to create and update classrooms, a teaching and research lab and faculty office spaces which will benefit faculty and students in many disciplines including Pharmacy, Biology, Nursing and all health care related programs.
The new teaching lab includes a mock pharmacy, an IV room, and a research lab all located on the main floor of McDonough Hall.
The former IT office in lower McDonough will be transformed into a large classroom that can be divided, while two teaching spaces on the second floor of Bruyette will be remodeled and three breakout rooms will be added. 
These facilities promote interaction among students and faculty in the various interprofessional health programs offered by USJ such as Nursing, PA studies and Nutrition. It also provides the opportunity for students and faculty from other disciplines, such as Social Work and Counseling, Applied Behavioral Studies, and Public Health to be exposed to equipment and facilities they may encounter in various healthcare settings and to work collaboratively on delivering the best care for patients.   
---
A Message from the Dean of Pharmacy
The move comes as USJ is expanding its emphasis on Interprofessional Education. Opportunities for our Pharmacy and PA students to interact with Nursing, Nutrition, Health Science, Exercise Science, Counseling, Public Health, and Social Work programs at its West Hartford campus abound. Such opportunities prepare all of our students for practicing Interprofessional Health which is the coordinated care of patients by a collaborative team of health care providers from various disciplines, alongside others with the necessary expertise to contribute to each patient's optimal treatment plan.

Ahmed Abdelmageed, Pharm.D.
Dean, School of Pharmacy and Physician Assistant Studies