Faculty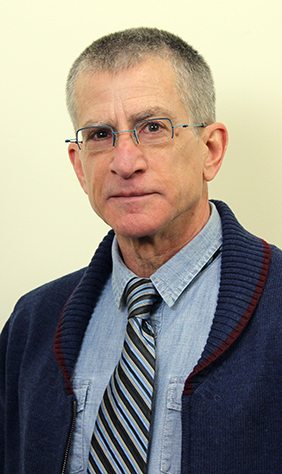 Dennis Barone, Ph.D.
Professor of English and American Studies
Joined USJ:
Academic Degrees B.A., Bard College
Ph.D., M.A., University of Pennsylvania
Telling Life's Stories
Attracted by the "opportunity to continue writing, and a desire to express themselves," USJ students eagerly select courses taught by Dennis Barone, a thoughtful and reflective educator, prolific writer (author of 14 books, editor of seven) and past Poet Laureate in West Hartford. Barone works diligently to achieve an "atmosphere of trust" in his classes, resulting in "times of laughter and tears," as students write introspectively and share their work with fellow students. He notes that "talking about friends is what people do today," adding that students "like to tell their life's story." And in his class, they do – with rigor and creativity.
Creative Connections
Barone is impressively inventive in developing new courses (30 at last count), acutely aware of the varying possibilities presented by literature and writing, and the rapidly changing interests of students. One example is "New York City: An Italian American Narrative, 1925-2000," which integrates novels, memoirs and even silent movies – intriguing students unfamiliar with the genre. The curriculum highlights the immigrant experience, which remains as relevant today as a century ago, as evidenced by the many first-generations students attending USJ, and the prominence of the issue in the 2012 Presidential campaign.
Academic and Aesthetic
From his perspective, the problem solving skills required by mathematics are evident in poetry too, as writing is both an academic and aesthetic process with aspects of solitude and collaboration. He doesn't mind strong opinions in class, in fact, he enjoys them immensely, so long as they are well developed – whether or not they are in agreement with his own views. His newest work, an anthology of Connecticut poetry since 1776, was three years in the making. Another book will soon follow.
Interview in Rain Taxi, Online Edition, Winter 2004