Faculty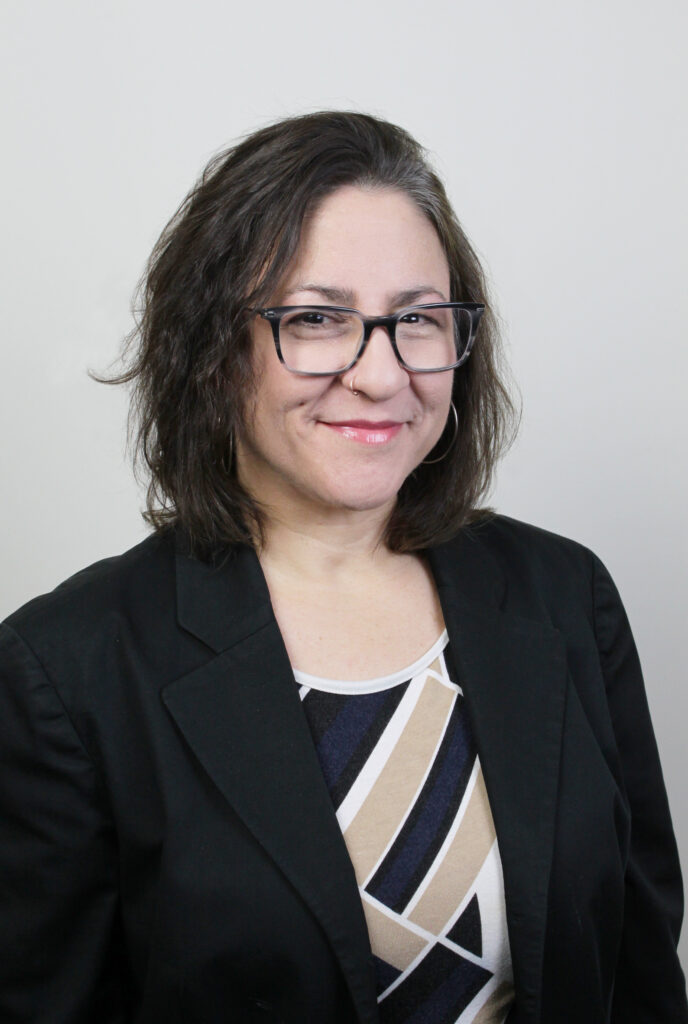 Gina Rosich, MSW, Ph.D.
Assistant Professor of Social Work
Department of Social Work and Equitable Community Practice
Joined USJ:
Academic Degrees Ph.D., Fordham University
MSW, University of Pennsylvania
B.A., New York University
Affiliations
Council on Social Work Education (CSWE), Council on Sexual Orientation and Gender Identity and Expression (CSOGIE), council member
Guaranteed Income Community of Practice (GICP), member
Hartford LGBTQIA+ Alliance, Secretary of the Board
Immerman Angels, volunteer mentor angel
Influencing Social Policy (ISP), member
National Association of Social Workers (NASW), Education and Legislative Action Network (ELAN), committee member
Society for the Psychological Study of Social Issues (SPSSI), member
Courses Taught
SOCW 500 Social Policy 1: History and Philosophy
SOCW 502 Social Work Practice 1
SOCW 503 Culture, Diversity and Human Rights
SOCW 504 Social Policy II: Advocacy and Social Justice
SOCW 590: Social Work Practice with Members of the LGBTQ+ Community
Research
Dr. Rosich's research interests are focused in social work pedagogy, human rights praxis, and with a particular focus on LGBTQ+ inclusion. Her most recent publications focused on affective learning and discomforting pedagogies, training field preceptors in the use of a human rights framework in field settings, and as an avid Doctor Who fan, an essay applying attachment theory to a classic era episode for a book collection of essays. Pending publications include a study unpacking the stressors of trans-identified job seekers through the lens of minority stress theory, a book chapter covering the history of employment discrimination impacting transgender and gender diverse individuals, and the application of Krathwohl's taxonomy of affective learning to social work diversity courses. Her current pedagogical research projects include an examination of LGBTQ+ content in social work diversity courses, while her praxis-oriented projects include the development of a Universal Basic Income program, a phenomenological exploration of the Hartford-based Music Moves Hartford street choir, and implicit bias training in child welfare. Dr. Rosich has given talks on LGBTQ+ cultural competency, including most recently to an audience of 500 for a Pride month initiative. She also recently launched an ID documents name change and gender marker legal clinic, a collaborative community project that included a novel opportunity for MSW students to gain field experience combining macro, mezzo, and micro components.