Faculty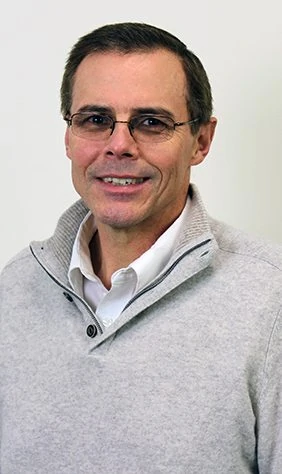 Jerry Darling, Ph.D.
Professor of Physics and Chemistry
Joined USJ:
Academic Degrees Ph.D., Dartmouth College
M.Eng., Cornell University
B.S., Cornell University
Dr. Darling has won the 1994 Tsehaye Excellence in Teaching award from Dartmouth College, and the 2003 Reverend John J. Stack Teaching Excellence Award from the University of Saint Joseph.
Dr. Darling's areas of expertise range from Astrophysics and Cosmology to Physics and Physical Science Education. His research, both at Dartmouth and the University of Saint Joseph, has focused on determining the ultimate fate of the universe from the luminosity function of white dwarfs. Dr. Darling has worked as a physicist, electrical engineer, and nuclear engineer. He has authored several manuscripts published in The Astronomical Journal concerning the spectral identification and classification of faint blue stars. Recent publications also include manuscripts in the Journal of College Science Teaching, The Science Teacher, and the textbook Experiments in Mechanics and Thermodynamics.