Faculty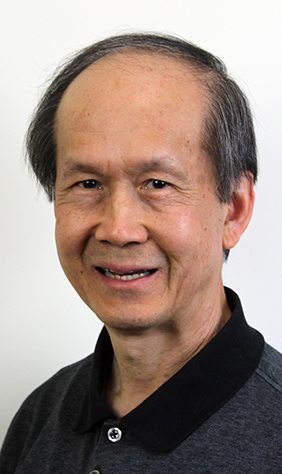 Reverend Joseph Cheah, OSM, Ph.D.
Professor of Religious Studies and Theology
Academic Degrees B.S., University of Southern California
M.Div., Franciscan School of Theology
M.A., Graduate Theological Union – Theology
Ph.D., Graduate Theological Union – Cultural and Historical Studies of Religions
Fr. Joe Cheah is one of the leading experts on Asian American religions and Asian American theological studies. He brings intellectual rigor and abiding commitment to racial justice in his study of race and religion. This has garnered great respect and esteem among his colleagues in the academy. His groundbreaking book, Race and Religion in American Buddhism: white supremacy and immigrant adaptation (Oxford University Press, 2011) has already made important contributions to the fields of religious studies, ethnic studies, American Buddhism, and Asian American religions. He is a productive scholar with 20 scholarly publications since joining USJ in 2005. His role as series editor of the Palgrave Macmillan series, Asian Christianity in the Diaspora, is a testament of the high regard he enjoys among his colleagues working in this field. Fr. Joe is also one of the leading scholars on Burmese American communities and religion. His expertise in mapping the contours of Burmese America is underscored in his numerous shorter works on Burmese American identity, holidays, temples, and religions.
Fr. Joe has an impressive record of service to his department, school, University, and many national and international organizations. He served on many University committees, including as chair of the Promotion and Tenure Committee. Outside the University, he has served as a trustee for the Catholic Theological Union, presider to daily and weekend Masses at the Church of St. Ann, a core member of the Asian Pacific American Religious Research Initiative, and a co-sponsor of an orphanage in Burma. He embodies the Mercy Value of compassion in his outreach to the poor, both in his ministry to the Karen community locally and his efforts to better the lives of the underprivileged in Burma.