Faculty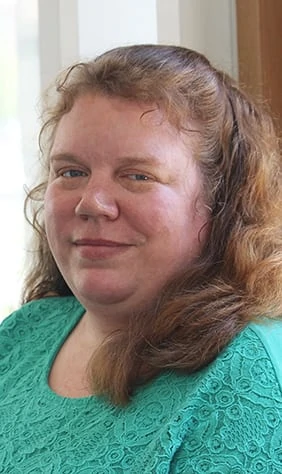 Kirsten Martin, Ph.D.
Associate Professor of Biology
Joined USJ:
Academic Degrees Ph.D. Environmental Studies, Antioch University New England
M.S. Environmental Education, Southern Oregon University
B.S. Wildlife Management, University of New Hampshire
Connecting with Nature
Kirsten Martin, Ph.D., has always loved the environment and the outdoors. Growing up in rural New England, her backyard was filled with woodlands, fields, and streams. She would spend hours exploring these areas, and the various animals and plants that inhabited them. Spending so much time outdoors led to the discovery of her passion for environmental and conservation science. "When I am not in the classroom, I can usually be found slogging through riparian areas, or paddling up rivers in search of my favorite research subjects: dragonflies," Dr. Martin shared.
Beyond the Classroom
Dr. Martin's research field certainly extends far beyond the USJ community. Her expertise has taken her to places she never imagined and introduced her to top-ranking individuals. The interdisciplinary nature of her work has allowed her to attend meetings and collaborate with individuals from all different fields – from other sciences, to education, industry, government, and the arts. In the past, Dr. Martin has been able to develop educational curriculum as well as written reports for town and regional governments. "My advice to students is to explore, investigate, and absorb because you never know where your career will take you," she said.
Involvement in the Community
Dr. Martin is very involved with numerous conservation organizations at many levels. She currently manages a large-scale water monitoring project for the Scantic River Watershed, as well as a number of other collaborative projects focusing on water quality, landscape changes, and insect diversity. In all of her projects, there are opportunities for students to participate. Dr. Martin loves to involve USJ students in her projects and, during the year, she has opportunities for students to serve as research assistants on the Scantic River Water Monitoring Project. Also, during the summer, students can participate in her E. coli monitoring projects. "Students who participate in these projects have the opportunity to present findings of their work to the participating organizations," she explained.