Faculty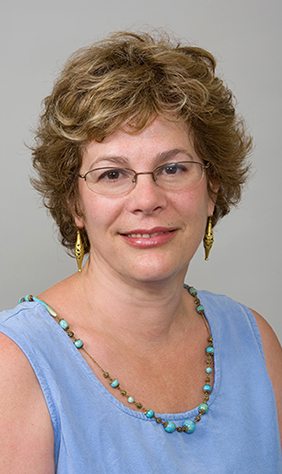 Lydia M. Conca, Ph.D.
Professor Emerita
Joined USJ:
Academic Degrees B.S., West Chester University
M. Ed., University of Illinois
Ph.D., Northwestern University
Contact Information
Complexity and Collaboration
The academic success gap – wider in Connecticut than anywhere– exposes a formidable obstacle for far too many students. For Lydia Conca, whose expertise and notable career have been devoted to urban school improvement, language-based disabilities, and teacher education, there has never been a more invigorating, complex, challenging time. Or a more hopeful time. More than ever, school districts entrusted with children's education and higher education institutions responsible for teacher training are aggressively seeking ways to improve the services they deliver. She is both a leading proponent and a leading practitioner.
Teaching Beyond the Textbook
"One of the answers is deep, meaningful partnerships between teacher preparation in higher education and schools with diverse populations and at-risk students," Conca explains. "It's not all in textbooks. You've got to get into the schools." That's precisely what USJ emphasizes – with an academic curriculum renowned for rigor, compassion and change –placing students into diverse classrooms to roll up sleeves and get to work. "It's the notion of being a change agent, of collaborating with schools on meaningful reforms that will help all students excel." To achieve that, "USJ teacher candidates know they'll work hard, but they will receive faculty support. We attract candidates who want a value added experience – who ask good questions and aren't afraid to problem-solve."
Particularly exhilarating are plans, just unfolding, to have her graduate students work closely with middle school science teachers in the Bloomfield Public Schools to incorporate reading into the science curriculum – a hands-on subject that often energizes at-risk youth for whom language and literacy are particularly tough. Candidates will develop and deliver lessons based on district assessments, reflective of an increasingly data-reliant era in education. This alliance will be pivotal in their graduate studies and professional careers. It is the forerunner to the systemic change that Conca is convinced must occur if the achievement gap is to diminish.
Allure of Intractable Challenges
Teaching was not Conca's initial career plan, but as one inclined to "take the road less traveled" she quickly gravitated toward working "with those not making it" and developed a keen interest in the relationship between language and literacy, especially in urban schools where the "most intractable issues" are at the forefront. She has always practiced what she preaches, most recently during summers tutoring second language learners in Manchester Public Schools, and through long-established collaborations in Hartford schools. Partnerships, she says, are indispensable for University students, and for her own work to advance teaching and learning.