Faculty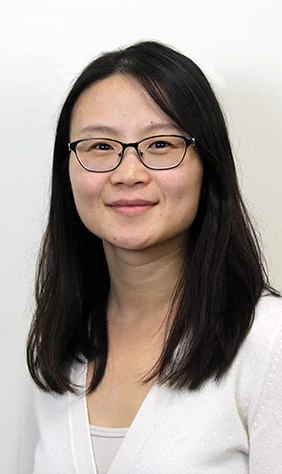 Zhao Li, Ph.D.
Assistant Professor of Pharmaceutical Sciences
Joined USJ:
Academic Degrees B.S., China Pharmaceutical University
M.S., Shanghai Institute of Pharmaceutical Industry
Ph.D., South Dakota State University
Zhao Li, Ph.D., earned her B.S. degree in Pharmaceutics in 2006 from China Pharmaceutical University and her Ph.D. in Pharmacology from South Dakota State University in 2014. While at SDSU, her research focused on ischemic heart disease and diabetes-related cardiovascular complications. In 2014, Dr. Li joined Dr. Ferhaan Ahmad's lab as a postdoctoral fellow at The University of Iowa. Their laboratory investigates genetic and genomic mechanisms of heart failure, with a focus on heritable cardiomyopathies and right ventricular failure secondary to pulmonary hypertension. As a result of her postdoctoral work, Li was the recipient of the Postdoctoral Fellowship Award in 2016 from the American Heart Association. After her postdoctoral training, Li fell in love with teaching and joined USJ's Pharmacy program in 2018 as a faculty member.
Dr. Li's research at USJ focuses on studying the mechanism of diabetes-related cardiovascular complications in collaboration with pharmacy colleagues. Pathways of interest include SGLT1, GLP-1 receptor, and eNOS/PKC beta II signaling.