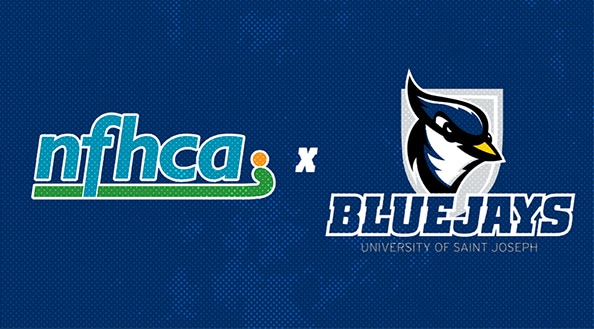 Six members of the inaugural University of Saint Joseph (USJ) field hockey team were recently named to the 2020 National Field Hockey Coaches Association (NFHCA) Division III National Academic Squad, which was announced by the NFHCA last week. This year, over 2,050 student-athletes from more than 140 Division III institutions earned recognition for the high academic accolade.
The Division III National Academic Squad program honors student-athletes who have achieved a cumulative grade-point average of 3.3 or higher through the first semester of the 2020-2021 academic year.
Seniors Symantha Fazzino (Newington, Conn.) and Molly Sanderson (Avon, Conn.), junior Nina Lestrud(Torrington, Conn.), sophomore Makenzie Dinger (Hingham, Mass.), and freshmen Wendy Bowden (Old Saybrook, Conn.) and McKenna Gibson (Old Saybrook, Conn.) earned the national honor after meeting the high academic standards for USJ.
Read the full athletic release here.