The Center for Wellness Development
The Center for Wellness Development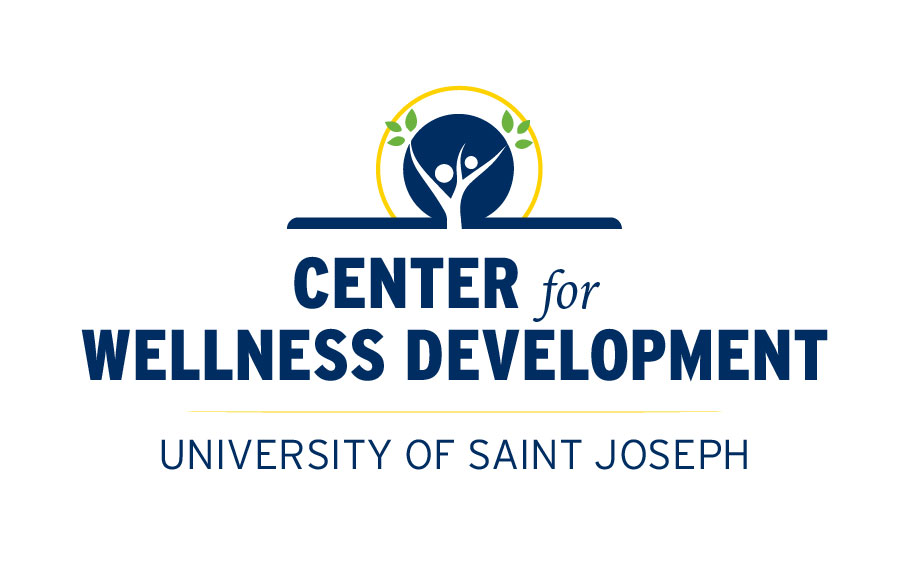 Wellness at USJ
The Center for Wellness Development offers a variety of educational outreach programming to enhance the healthy development of the mind, body, and spirit of the campus community. The Center provides wellness events/activities, coaching and motivational support, and educational materials and resources for personal growth and academic success.
USJ Cares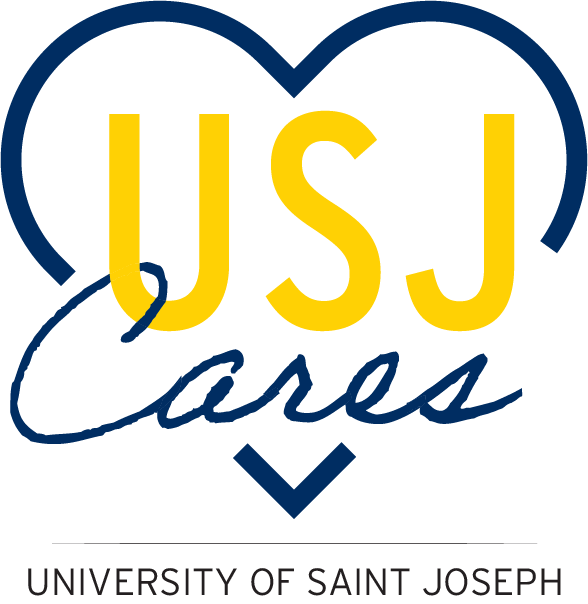 Wellness at USJ is dedicated to caring for students during the academic year while creating a campus-wide community of care under the USJ Cares initiative.
USJ Cares Objectives:
Reconnect to USJ's mission and core values
Enhance students' wellbeing and resliency
Build resilience through the practice of self-awareness, self-care, purpose, positive attachments, and mindfulness
Cultivate empathy, compassion and kindness to build positive attachments to each other and to create a more inclusive and connective environment
Work on rebuilding trust and connection through procedures that integrate predictability, safety, and community
Home of SOAR into Wellness
(Student Outreach, Advocacy & Resources)
A peer health and wellness leadership program
Student Wellness Leaders are trained to educate their fellow students about physical and mental health wellness through educational programming and outreach activities.
SOAR provides an effective peer network to encourage, support, and promote healthy living in all students to assist them in making a healthier, safer, and more enjoyable campus.
The Perch
A Wellness Room
Located in McGovern, 2nd floor from 8:30 a.m. – 4:30 p.m.
Open to Students, & Faculty/Staff
A quiet space to rest, learn, study, and enjoy
Wellness devices available for use:

Neck massager
Eye mask massager
Noise canceling headset
Biofeedback meditation headband
Meta Oculus Virtual Reality

Student Wellness Leaders are available to train students on meditation devices
Wellness Services
Educational and awareness workshops, events & tabling. Check out the Blue Jay Bulletin or follow us on Instagram @soarintowellness_usj for the latest programs/events plus tips and information to improve health and wellness.
Wellness education materials and resources.
Wellness Programming
Woof Wednesday (therapy dogs)
Student Leader-run tablings on topics such as Stress Management, Sleep, Nutrition, Drugs & Alcohol and more.
Events/Programs such as Yoga, Mindfulness and Meditation Practice, Self-Defense, Animal Therapy, Nutrition, Sexual Assault Prevention and more.
Engaging Activities on Self-Care, Stress Management, and Making Social Connections.
Fairs and Giveaways
Wellness coaching and motivational support for personal and academic success. E-mail Wellness Educator for an appointment.
Classroom Workshops on Wellness Education & Promotion. Request can be made to USJ Wellness Educator or my.usj.edu under Student Life.
Undergraduate and Graduate Paid, Volunteer and Internship Opportunities
Attend An Event
The Center for Wellness Development provides a range of activities that promote overall wellbeing. Activities and events are available throughout the academic school year to promote resiliency, self-care, positive relationships, mindfulness, and self-awareness.
Questions?
Contact:
Miriam Correa
Assistant Director of Student Affairs, Wellness Educator
Email: [email protected]