USJ Cares
Wellness at USJ
USJ Cares offers a variety of educational outreach programming to enhance the healthy development of the physical and mental well-being of the campus community.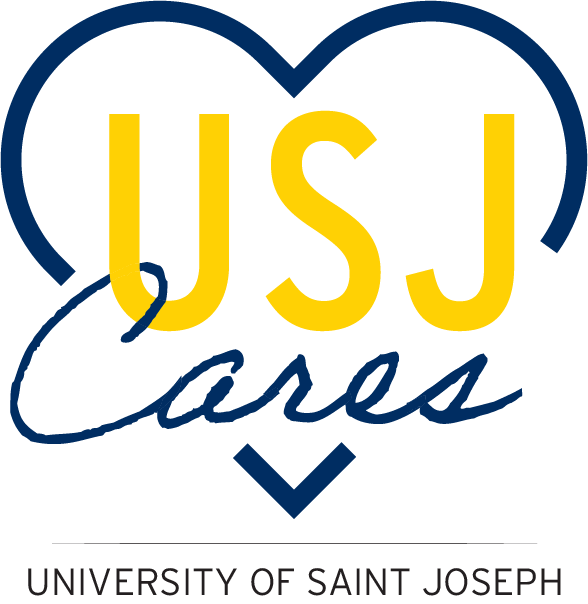 Home of Working on Wellness (WOW)
A peer health and wellness leadership program
USJ Cares Resource Center space to rest, learn, study and enjoy
Student programming, group, and meeting space available
Wellness education materials and resource closet
Information for personal growth and academic projects
Wellness Programming

Woof Wednesday (therapy dogs)

Yoga, Mindfulness and Meditation Practice and Events

Fun, Games, and Activities

Wellness Coaching, motivation support for personal and academic success. Personalized confidential screenings for most wellness and mental health concerns online and in-person.
Undergraduate and Graduate Paid, Volunteer and Internship Opportunities
Need Help?
Emergency – Town of West Hartford
Campus phone: 9-911
Non-campus phone: 911
USJ Public Safety
Campus phone: x5222
Non-campus phone: 988
Location
USJ Cares Resource Center
McGovern Hall Student Center, 2nd floor