Embracing our Environment
Embracing our Environment
Integrating the Natural World with the Arts
This Series is supported by the NEH Humanities and Arts Fund
Upcoming Events
The Wonder and Delight of Illustrating Nature: Carol Schwartz
February 17, 2023 from 2-2:50 p.m. | McDonough Hall, Room 200
Register Here
Carol Schwartz is a nationally recognized illustrator. Her illustrations have appeared in over 60 picture books and countless magazines, newspapers, and advertisements. she earned a BFA from the Kansas City Art Institute, attending her senior year at the Rhode Island School of Design. In 2014 she received her MFA from the University of Hartford. Carol has worked with Scholastic, Hyperion, National Geographic Society, National Wildlife Federation, and The Washington Post. Her children's books have been chosen as Outstanding Science Trade Books by the National Science Teacher's Association and Children's Book Council and have been honored with the Children's Choice Book Award and included in the Original Art exhibition at the Society of Illustrators in New York. Her artwork has been exhibited throughout the country, including Focus on Nature XIV and XV, The Society of Illustrators in New York, and The Illustrator's Club of Washington DC. Carol's work is included in the Society of Illustrators permanent collection from the exhibition, Women Illustrators Past and Present. Carol has been an Artist-In-Residence at the Shoals Marine Laboratory on Appledore Island, Maine for several years where her love of the ocean and art come together through visually documenting her experiences and teaching. In this presentation, Carol will talk about how science and nature have inspired and influenced her work and how nature themes have been the motivation for the nonfiction books she has illustrated. She'll explain how research, in preparation for a project, can make you a keen observer of nature and expand your knowledge. The satisfaction of passion driven assignments will be another topic of her presentation. For Carol, those are projects that connect art and science in an effort to call attention to climate change challenges.
Using Art and Culturally Tailored Messaging for Communicating Health and Science Information to Indigenous Communities: Mallery Quetawki
March 27, 2023 from 2-2:50 p.m. | Online Presentation
Register Here
Mallery Quetawki is a member of Zuni Pueblo, an indigenous community in western New Mexico. She received her B.S. in Biology with a minor in Art studio in 2009 from The University of New Mexico in Albuquerque. She is currently the Artist-in-Residence with the Community Environmental Health Program (CEHP) at the University of New Mexico-College of Pharmacy. Mallery has created culturally-relatable art to translate scientific ideas, health impacts and research on abandoned uranium mines that are currently undergoing study in several Indigenous communities. Her work continues to bridge Traditional Ecological Knowledge or Indigenous Ways of Knowing with Western science and medicine in hopes to create better pathways in communication between scientists, practitioners and Native American communities. It is noted that art has become an important tool that not only bridges
communication gaps but also creates the environment for inclusion of Native peoples. When appropriate the artwork created uses depictions of ancient symbols and iconology that have positive meaning or symbolize healing and well-being. This type of imagery relates to the culture and creates the ease of dialogue that spoken word alone or textbook graphics could not do. Artwork is an important supplemental and supportive means to respectfully communicate and translate the rigidness of the science world into the holistic Native lens.
Mallery is currently taking the next steps toward applying to medical school in hopes to return home to the underserved Zuni Reservation as a family physician.​ In this presentation she will discuss her process of creating through a scientific and native lens and the gaps that art has filled when communicating health science and research information to Indigenous communities.
The Challenges and Rewards of Nature Photography: Martin Espinola
April 21, 2023 from 12-12:50 p.m. | Mercy Hall, Crystal Room
Register Here
Martin Espinola is a well-known photographer whose work has appeared in numerous shows throughout New England. He received a BA from St. Bonaventure University, New York, and a M Ed. degree from the University of Hartford. Martin retired from a long career as a teacher, and is currently involved in several art endeavors.
This presentation will include information about the challenges of nature and wildlife photography with photos illustrating the types of images captured by the presenter and how they were produced. The present state of photographic technology will also be discussed.
Workshop on Nature Photography: Martin Espinola
April 21, 2023 from 2-2:50 p.m. | Mercy Hall, Crystal Room
Register Here
This workshop will cover the basics of photographic composition, the types of equipment used to capture a variety of subjects in nature, and some techniques that are helpful both indoors and out. Questions from are encouraged. Feel free to bring your cameras and photographs. Pre-registration is required for this workshop.
USJ Earth Festival
April 21, 2023 from 9:30 a.m.-4 p.m.
Join us for the annual USJ Earth Festival. A variety of hands-on workshops and presentations will be occurring throughout the day.
Tentative Schedule of Events:
9:30-10:30 a.m. | Pollinator Garden Work Party
10:30-11 a.m. | TBA
10:30-11:30 a.m. | Make Your Own Terrariums: Crystal Room Patio
11:30 a.m.-12 p.m. | TBA
12-12:50 p.m. | The Challenges and Rewards of Nature Photography: Embracing Our Environment Series Presentation (Crystal Room)
1-2 p.m. | Make Your Own Native Pollinator Seed Bombs: Crystal Room Patio
2-2:50 p.m. | Nature Photography Workshop: Embracing Our Environment (Crystal Room)
3-4 p.m. | Mindfulness and Music (location TBA)
Premiere of the Silvio O. Conte National Fish and Wildlife Refuge Documentary
April 21, 2023 | Time TBA
Join us for the premiere of this documentary, which will feature interviews from individuals working throughout the refuge. This project is being led by a team from USJ, Dr. Pablo Correa, Dr. Joshua Anderson, and Dr. Kirsten Martin. A reception will follow the screening.
USJ Earth Festival Day 2 and USJ Art Museum Family Day
April 22, 2023 | Time TBA
Join us for this family friendly event. A series of workshops and presentations will occur throughout the day.
Schedule of Events: TBA
For questions about any of these events contact Dr. Kirsten Martin ([email protected]du)
Getting the Dirt on Paint Judith Kruger
April 25, 2023 from 3-4 p.m. | McDonough Hall, Room 101
Register Here
Judith Kruger, is a visual artist whose paintings, prints and mixed media works address Human-Environment connectivity and their shared vulnerabilities. She is recognized internationally for her advocacy of natural, plant and mineral derived painting materials and historic, ecological processes. Judith currently leads an annual Master Abstraction Workshop in Residence as part of Mass MoCA's Assets for Artists Residency program. In 2011, Judith was awarded a Target Professional Development grant. She is a recipient of a Mass MoCA Assets for Artists matching grant (2016) and a Connecticut Office of the Arts Fellowship grant (2019).
In this workshop participants will learn to make their own water-based paint and ink from a variety of natural materials including rocks and tree sap and soot and create small paintings with these land-made materials.
---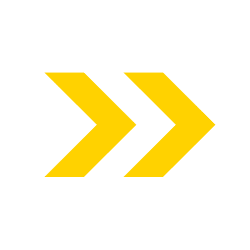 Past Events
Nov 9, 2022
Connecticut Civilian Conservation Corps Camps: History, Memories and Legacy
Author and historian Marty Podskoch, spoke about the history and legacy of the Civilian Conservation Corps in CT. The CCC began on March 31, 1933 with President Franklin D. Roosevelt's "New Deal" program to relieve the poverty and unemployment of the Depression. The US Army supervised the camps, which had approx. 200 men each. The first year 13 camps were set up in these Connecticut towns' state parks & forests: In the following years eight camps were added: Men 18 – 25 (with families on relief) enrolled for six months and worked a 40-hour week for $30 a month. The government sent $25 a month home, and the boys received $5 in spending money. The boys got good food, uniforms, shelter, and medical care. At first, they lived in tents; later they lived in wooden buildings. Workers built trails, roads, campsites, dams, stocked fish, built and maintained fire towers, observer's cabins & telephone lines, fought fires, & planted millions of trees. The CCC disbanded in 1942 due to the need for men in WW II.
Nov 5, 2022
Pre-Performance Panel Discussion: River Reflections: Integrating Art, Science, and Culture within a Watershed
This panel discussion will feature three distinct voices talking about their involvement with the environment and how their experiences influence their work. The panel will include, USJ Assistant Professor of English Dr. Joshua Anderson, President of the Park River Watershed Association Mary Pelletier, and choreographer Zoe Allard Mack, whose work will be featured at the USJ 5X5 Dance Festival.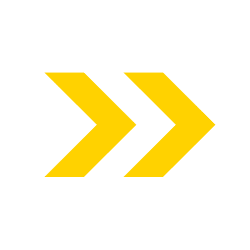 USJ Art Museum Exhibition: "Embracing our Environment"
An installation of paintings and prints from the permanent collection that supports the Embracing our Environment programming.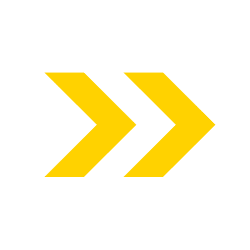 Poetry and the Environment
The Peter Brazeau Poetry Event
Presenter: Margaret Gibson
Join us for this event featuring Connecticut Poet Laureate, Margaret Gibson.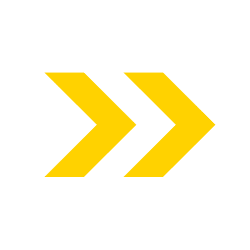 USJ Earth Festival
Sensory Nature Trail Work Party
Join Dr. Josh Anderson on a tour of the proposed Sensory Nature Trail, Help clean up the area. Attendees will also get a chance to identify locations where bat and owl boxes will be placed. Attendees should wear long pants, shoes they do not mind getting wet, and bring bug spray.
Pollinator Garden Cleanup
Join Dr. Kirsten Martin and help clean up the USJ Pollinator Garden. Attendees will also help plant native plants that will help attract a variety of pollinators to the USJ campus. Attendees should wear long pants and bring bug spray.
Mindfulness in the Meadow
Need a calm moment in your day? Join Dr. Christina Alevras for this activity in the USJ Grasslands Habitat.
Interpretations Launch Party
Celebrate the 2022 edition of Interpretations.
Performance by USJ Dance Group
Join us for this special performance by the USJ Dance Group
USJ Phenology Project Presentation/Walk
Interested in learning more about your campus landscape? Join Dr. Michelle Kraczkowski for this informative presentation about the USJ Phenology Project.
Native Bee Houses Workshop
Native bees are vital to healthy environments. Attendees at this workshop will be able to build (and keep) their own native bee house.
Poetry and the Environment
Join us for this event featuring Connecticut Poet Laureate Margaret Gibson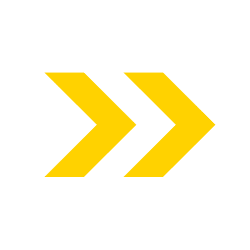 How Nature is Integrated with Arts in Japan
Presenter: Toshiko Uchino
This presentation will focus on how the environment is an integral part of Japanese culture and art. In Japanese art, nature plays a very central role. There is beauty in the harmony of imbalance, asymmetry, and imperfection of nature. Japanese art also portrays the interdependency of all living things with us. Toshiko Uchino is a representative of the Us & Japan Society of Connecticut, a group that coordinates a wide variety of cultural and environmental events.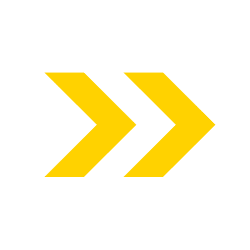 Environmental Justice and the Law: One Activist's Path to Protect People and the Planet
Presenter: Liz Jacob, Yale Law School Graduate student
Each year, the Department of Philosophy, Theology and Religious Studies hosts a lecture funded by the bequest of an alumna, Mary Munger '39.
This year's speaker will be a graduate student from Yale Law School. Liz Jacob is a passionate advocate for environmental justice who is deeply invested in her community and committed to advancing racial justice-centered solutions to build a safe, more sustainable world for us all.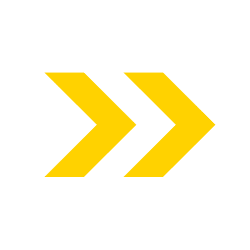 Ask the River: An Interdisciplinary Movement and Visual Art Project
Presenter: Evie Lovett, Andrea Wasserman, Elizabeth Billings
Artists Elizabeth Billings, Evie Lovett, and Andrea Wasserman work at the intersection of making, community, and the natural world. Intertwining people and place, Ask the River is a movement and visual art collaboration building, reflecting, and deepening our relationship with water. Ask the River includes a 32' x 86' permanent kinetic sculpture bringing River patterns to the Brattleboro Transportation Center and a series of cyanotype banner-making workshops with a final choreographed performance gathering hundreds of community members in reconnecting with water. Ask the River is guided by the Abenaki understanding of understanding of oneness with the earth, the sky, and the water. The artists are currently the inaugural Climate Change Artists in Residence at the Brattleboro Museum and Art Center. They will share their recent projects and an opportunity for the community to make art together.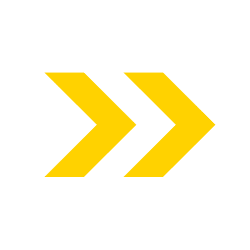 Art Workshop with Artists from the Ask the River Project
Presenter: Evie Lovett, Andrea Wasserman, Elizabeth Billings
Join artists Elizabeth Billings, Evie Lovett, and Andrea Wasserman in a hands-on art workshop. Participants will learn about and create cyanotypes.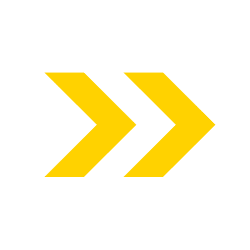 Medicinal Plants in Current Medicines
Presenter: Dr. Dayne Laskey, Associate Professor of Pharmacy
This presentation will talk about the history of medicinal plant use and will discuss some examples of plants used in current medicine.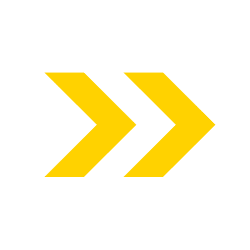 EcoART: The City as a Living Laboratory (CaLL)
Presenter: Mary Pelletier
For over a decade, City as Living Laboratory (CaLL) has collaborated with citizens, artists, historians, and scientists to visualize and re-image landscapes along urban waterways. The radical inclusivity of City as Living Laboratory, (CaLL) offers a framework to host an exchange of interdisciplinary information and community enthusiasm, which has inspired eco-activism as well as site-specific art installations. This presentation will review strategies and outcomes of current CaLL projects underway in Milwaukee, Wisconsin, and New York City, reflect on the willingness of Mary Miss, an internationally renowned artist, to engage local communities, as well as to share ideas ways to increase participation in the local CaLL, Park River watershed project.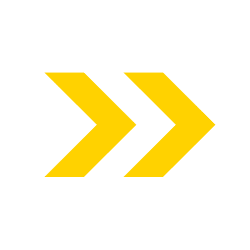 Hemispheric Principles: Viewing the Environment Through Music
Presenter: Lee Mixashawn Rozie
Lee Mixashawn Rozie has been a practicing multi-disciplinary and internationally acclaimed Jazz artist for the past three decades. Mr. Rozie holds a degree in History and Ethnomusicology from Trinity College and is equally at home in academic and cultural settings. Beginning from the point of Indigenous artist, using ancient cultural principles, maritime arts, and historical data, both written and oral, he has developed a system of "Hemispheric Principles" to inform and guide his artform, more directly referred to as "Wave Art": sonic, aquatic percussive and harmonic. Mixashawn offers musical performance and educational workshops on Indigenous music traditional and contemporary, as well as original, workshops that utilize his extensive experience as a performer, Indigenous artist, and educator to inspire creativity and natural expression for all ages.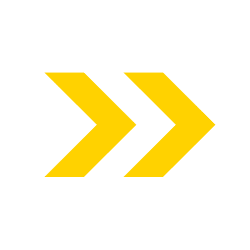 International Union of Pure and Applied Chemistry Global Women's Breakfast
The Global Women's Breakfast is an annual event hosted by IUPAC (International Union of Pure and Applied Chemistry) whose aim is to celebrate the accomplishments of Women in Science and to inspire younger generations to pursue careers in science. The 2022 GWB at USJ has the theme "Chemistry Connections" with the purpose of connecting USJ students, faculty, and alumni to each other as well as to see how chemistry connects to their lives.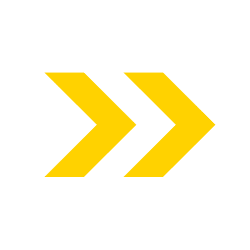 The Art of Landscape: The Olmsted Firm in Connecticut
Presenter: Christopher Wigren Preservation Connecticut
Frederick Law Olmsted was born and raised in Connecticut, and for more than 100 years the landscape architecture firm that he founded—and his sons continued—designed a wide variety of landscapes within the state, to serve a wide variety of purposes, from great estates to public parks to hospital grounds to city planning. A look at some of the firm's works will show how they married artistry to function.
Christopher Wigren is the Deputy Director of Preservation Connecticut, the statewide nonprofit dedicated to preserving, protecting, and promoting the buildings, sites, and landscapes that contribute to the heritage and vitality of Connecticut communities. His responsibilities include editing PCT's newsletter, Preservation Connecticut News, and managing its preservation easements and awards programs. Currently, he is coordinating a project to document the heritage and works of the Olmsted landscape architecture firm in Connecticut. Mr. Wigren is the author of Connecticut Architecture: Stories of 100 Places and serves on the Connecticut State Historic Preservation Board and the Merritt Parkway Advisory Committee.