USJ's Yellow Ribbon Matching Program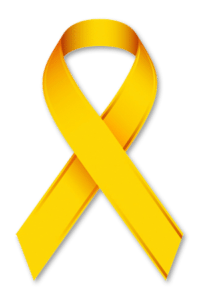 The University of Saint Joseph is proud to announce its participation in the Yellow Ribbon Program. Your certificate of eligibility will indicate what percentage of the GI bill® you are eligible for.
The VA will pay a set amount towards your tuition and fees for the academic year known as the national maximum. Typically, the national maximum changes every year. View the new national maximum here. An academic year per the VA runs from August 1 – July 31. If you go over the national maximum at any point during the academic year, you are eligible for Yellow Ribbon funds on a first-come, first-served basis. USJ has entered into an agreement with the VA to award the following funds to you. Below, you will find the maximum amount(s) that USJ/VA will provide to you. The amount for the academic year that will be contributed will not exceed the below amounts. Because this is a matching program, the VA will only match up to the amount that USJ contributes.
Depending on how expensive your program is, you may not need the maximum contribution amounts listed below. This is all dependent on how far past the national maximum your tuition and fees come to for your specific program.
The chart below is a snapshot of our current yellow ribbon contract. The first column (from left to right), lists the yellow ribbon category by student division, column two lists the total number of students who can be awarded Yellow ribbon for that category, and column three lists the total yellow ribbon contribution amounts that can be awarded for that category. Please note that this contract may change. If it does, you will be notified.
Yellow Ribbon Category by Student Division
Number of Students Who Can be Awarded
Total Yellow Ribbon Contribution Amounts That Can be Awarded
Undergraduate Students (not including nursing majors)
10
USJ: $7,163.00
VA: $7,163.00
Total: $14,326.00
Undergraduate Nursing majors only
10
USJ: $7,877.00
VA: $7,877.00
Total: $15,754.00
Graduate, Doctorate Students (all excluding Pharmacy)
5
USJ: $1,524.00
VA: $1,524.00
Total: $3,048.00
Doctorate, Pharmacy Only
2
USJ: $5,000.00
VA: $5,000.00
Total: $10,000.00
VA Yellow Ribbon Program Pamphlet
For questions about veteran services at USJ, please contact Ashley Stevens at 860.231.5311.